Welcome to the Cow Creek Historical Society web page where you can enjoy the history of Glendale, OR and the surrounding area.
The Cow Creek Historical Society periodically produces Newsletters regarding historical events in the local community. If you would like to read some of those past Newsletters please click below: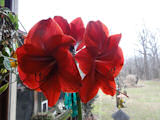 The CCHS virtual museum and photo galleries contains information from the communities of Glendale, Azalea, Wolf Creek, Canyonville, Fortune Branch, Dothan (West Fork), Golden, Galesville, Starvout, Anchor, Quines Creek, Fir Point, Binger, Reuben, Ferndale, Booth, Langdon, Brandt and other communities throughout Southern Oregon.